Image
Cathy O'Neil
Data skeptic and New York Times bestselling author Cathy O'Neil is a thought leader exploring the realities and dangers of social networking, the consequences of algorithm design, and defending human dignity in the context of predatory capitalism. A prolific voice in academia and the private sector, O'Neil is the New York Times bestselling author of Weapons of Math Destruction: How Big Data Increases Inequality and Threatens Democracy, which was a semifinalist for the National Book Award. She is also a columnist for Bloomberg Opinion, a renowned blogger, and her expertise was featured in the critically acclaimed documentary The Social Dilemma. O'Neill is the Founder of ORCAA, a consultancy providing algorithmic auditing services focused on safety, fairness, and principled use of data, and launched the Lede Program in Data Journalism at Columbia University. Her latest book, The Shame Machine: Who Profits in the New Age of Humiliation, investigates how shame functions as a tool across sectors including government, the healthcare system, and the wellness industry. With a mathematics Ph.D. and background in finance and AdTech startups, O'Neil offers unparalleled insight and analysis about the challenges that lie ahead for individuals and businesses in our increasingly algorithmic world.
100 copies of Cathy O'Neil's latest book, "The Shame Machine: Who Profits in the New Age of Humiliation," will be available on site for attendees, first-come, first-served.
Image
Onsite Program Guide
An onsite program guide is available for your convenience.
Image
18.6
CE credits available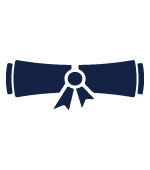 Continuing Education Credits
Note: The amount of CE credit that can be earned for participating in this activity must be assessed by the individual attendee. It also may be different for individuals who are subject to the requirements of organizations other than the American Academy of Actuaries.
1
CE credit per 50 minutes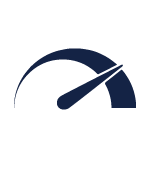 Annual Meeting Planning Working Group
Chairs
Aaron Hillebrandt – Chair
Kathleen Dean – Staff Chair